John Heavener- Memphis Roofing Co.

Serving Memphis, Arlington, Germantown, Bartlett, Cordova, Collierville and North Mississippi

645 Schaeffer Loop

Eads, TN 38028

(901) 262-4037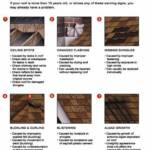 Click on the image below to see the most common signs of Roof Damage

Memphis Roofing Company 

At John Heavener Roofing, our  roofing services are designed to meet all of your roofing needs efficiently and affordably. With years of experience beneath our tool belts, you can rest assure that we have the skill and know-how necessary to complete every roofing job to your satisfaction. 

Our team of expert roofers have the tools and knowledge to offer the best roofing services in the Memphis Area.

Why choose John Heavener Roofing?  Maybe it's our  unbeatable service, expert workmanship and affordable prices. When you contact us for roofing work of any kind, you contact skilled professionals who care about the quality of their work and your satisfaction. Here at John Heavener Roofing we'll go above and beyond to make sure that your specifications have been met and that you're completely happy with the workmanship and product we've provided—because our job is not complete until you are completely satisfied. 

WebDesign by BP Recruiting and Media Services

© 2006 John Heavener Roofing All Rights Reserved

645 Schaffer Loop | Eads, TN 38028 | Phone: (901) 262-4037

John Heavener Roofing can handle all your Roofing Needs including but not limited to the following.

Roofing Insurance Claims Assistance

Serving the following areas:

Arlington, Atoka, Bartlett, Cordova, Collierville, Drummonds, Eads, Germantown, Memphis, Millington, Oakland, Lakeland, Olive Branch MS, Robinson MS, Southaven MS, 

No Roofing Job To Large or Small

We've never met a roofing job we didn't like. We can tackle any and all roof problems from repairing or replacing damaged shingles to complete tear off and replacement of the entire roof including decking. If you have any problems or questions regarding your roof feel free to call us today. 

Memphis Office (901) 262-4037

Heavener Roofing is Both licensed and Insured 

See John Heavener in Action on