John Heavener Roofing

Serving Memphis, Arlington, Germantown, Bartlett, Cordova, Collierville and North Mississippi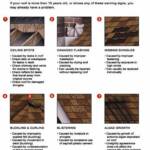 Click on the image below to see the most common signs of Roof Damage

WebDesign by BP Recruiting and Media Services

© 2006 John Heavener Roofing All Rights Reserved

About John Heavener Roofing Services

John Heavener has been serving the Memphis area since 1986 and has the reputation for being one of the fastest and most efficient roofers in the business. John was featured on Fox 13 News with Tom Dees during the ABC Supply Company Roofing competition in 2007 when he unofficailly broke the World Record by 7 seconds. He also won the title of Tear off King and Top Gun Roofer for his second time in as many years. 

Roofing is sort of a family tradition in the Heavener Family. John and his wife Stephanie have lived in the Memphis area most of their lives. Stephanie helps run the business operations as well as raising their son Parker. John comes from a long line of roofing contractors and it shows in his workmanship.

John is considered one of the good guys here in Memphis which is something he takes pride in as a business owner. He is an honest hard working family man with the knowledge and know-how you expect. 

John Heavener Roofing will provide you with quality workmanship that's second to none.

If you have any questions about our roofing installation process or pricing give us a call to day and one of our represenatives will discuss your options.

645 Schaeffer Loop

Eads, TN 38028

(901) 262-4037

645 Schaffer Loop | Eads, TN 38028 | Phone: (901) 262-4037