John Heavener Roofing

Serving Memphis, Arlington, Germantown, Bartlett, Cordova, Collierville and North Mississippi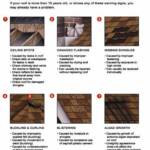 Click on the image below to see the most common signs of Roof Damage

WebDesign by BP Recruiting and Media Services

© 2006 John Heavener Roofing All Rights Reserved

Roofing Services

John Heavener Roofing offers both Commercial and Residential Roofing Services. We use only the highest rated material. We have been evaluated, tested and approved as an Owens Corning Preferred Contractor. We are listed as an A+ business with the Better Business Bureau and value our untarnished record of providing top notch service. John Heavener Roofing is both Licensed and Insured

Repairing Roof Leaks

We provide roof leak repair on both commercial or residential roofing, We are your emergency roofing experts. Our many years of experience allows us to quickly pin point your roof leak or damage caused by weather or other causes. We will provide fast service to save you time money

We have experience with all types of emergency roof repair including shingle, metal, flat, asphalt and more. Our free roofing repair estimates are honest, thorough and informative. We will not repair more or less than needs to be done to ensure that the job is done right and stays right.

Storms,Tornados, high winds, heavy rain and hail are a roofs worst nightmare and it doesn't take long before a minor roof leak can become a major roof leak. That's why it is important to call as soon as you suspect your roof has been damaged.

We know you need a fast response time and we make every effort to be on the scene in a timely manner to reduce the risk of further damage associated with a leaky roof.

Replacing Your Roof

The fact is even the best roofing material is not made to last forever. Your roof takes a lot of damage everyday. The hot sun, the cold, rain, wind or hail all lead to future roof problems. The fact that your roof has become an eyesore could be the least of your problems if roof damage is not addressed  in a timely manner. There are many 
warning signs of roof damage
 that may indicate that your roof needs to be replaced. If you believe that your roof may have damage give us a call today for a Free Estimate.
Once you have chosen the material for your roof replacement, it is best to allow a professional roofing contractor to handle the labor for you. Replacing an entire roof is a huge job that requires a team of trained individuals to get the work done right. We understand how important a well constructed roof is for the safety and protection of your home, that's why we use only the highest quality materials from manufacturers such as Owens Corning, GAF,Tamco, GAF Timberline adn Grand Manor. We also realize that the right roof replacement will make all the difference in the value of your property. With 25+ years of experience under our belt, we can ensure that you get the perfect new roof for your home.

645 Schaeffer Loop

Eads, TN 38028

(901) 262-4037

645 Schaffer Loop | Eads, TN 38028 | Phone: (901) 262-4037